When your organization purchased Workbench, a certain number of attack surfaces, or endpoints, were purchased. These endpoints are all the devices, users, and other places threats can come from in your environment. In Workbench you can see how many endpoints you're actually using in your environment.
Viewing the overall counts
To see the total counts for your environment, click Settings > Counts.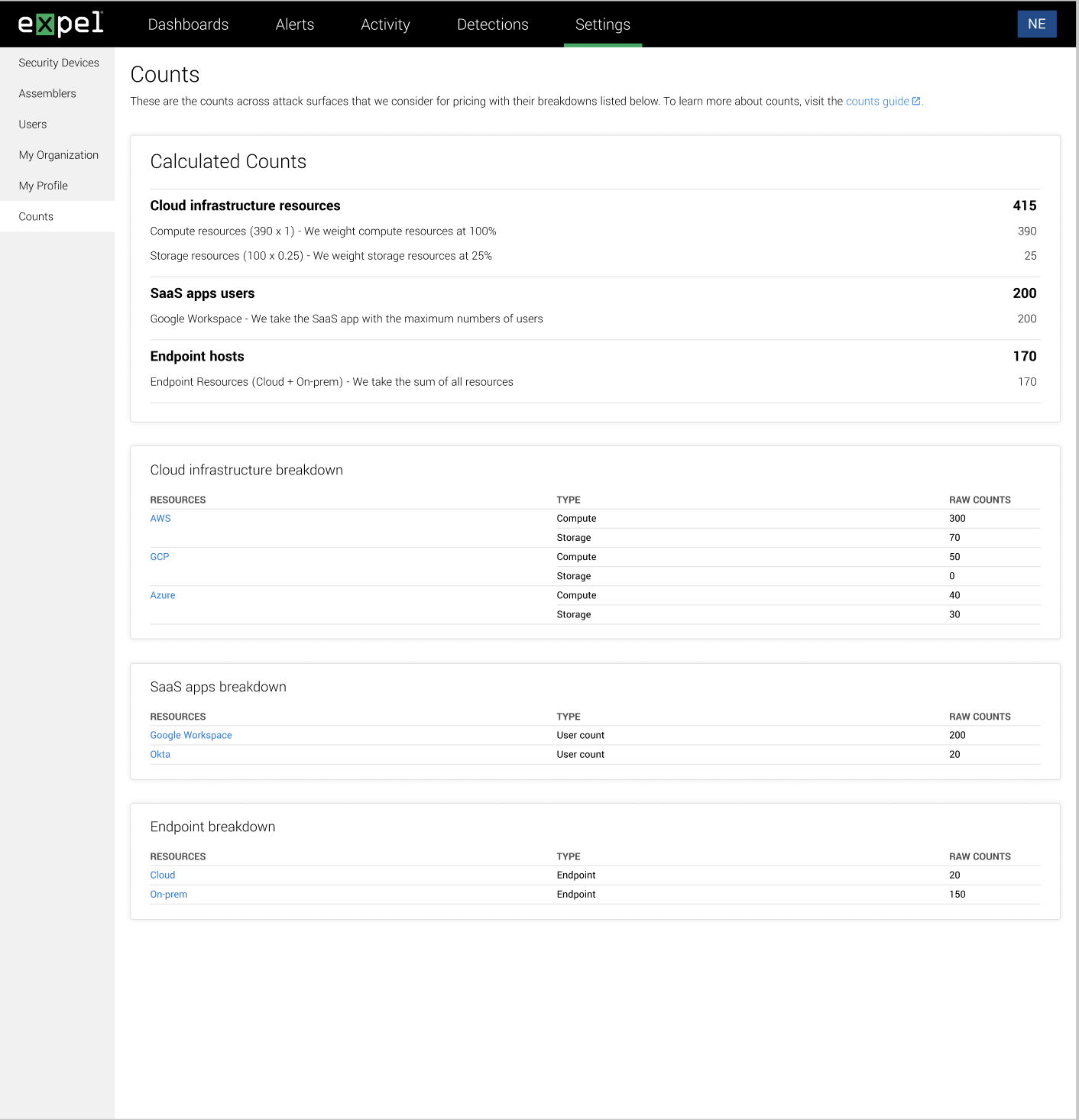 On this screen, you see:
Calculated counts: these are the categories and the general numbers for each area listed.

Counts detail area: these are the more detailed counts for the endpoints listed above.
For what the specific counts are and what they mean, go to What's counted in your Expel usage
Viewing specific device counts
You can also view the counts for a specific device. This view also shows you the inventory for the selected device.
To see the specific device counts, click Settings > Counts > locate the device to view > down arrow > View details > Counts.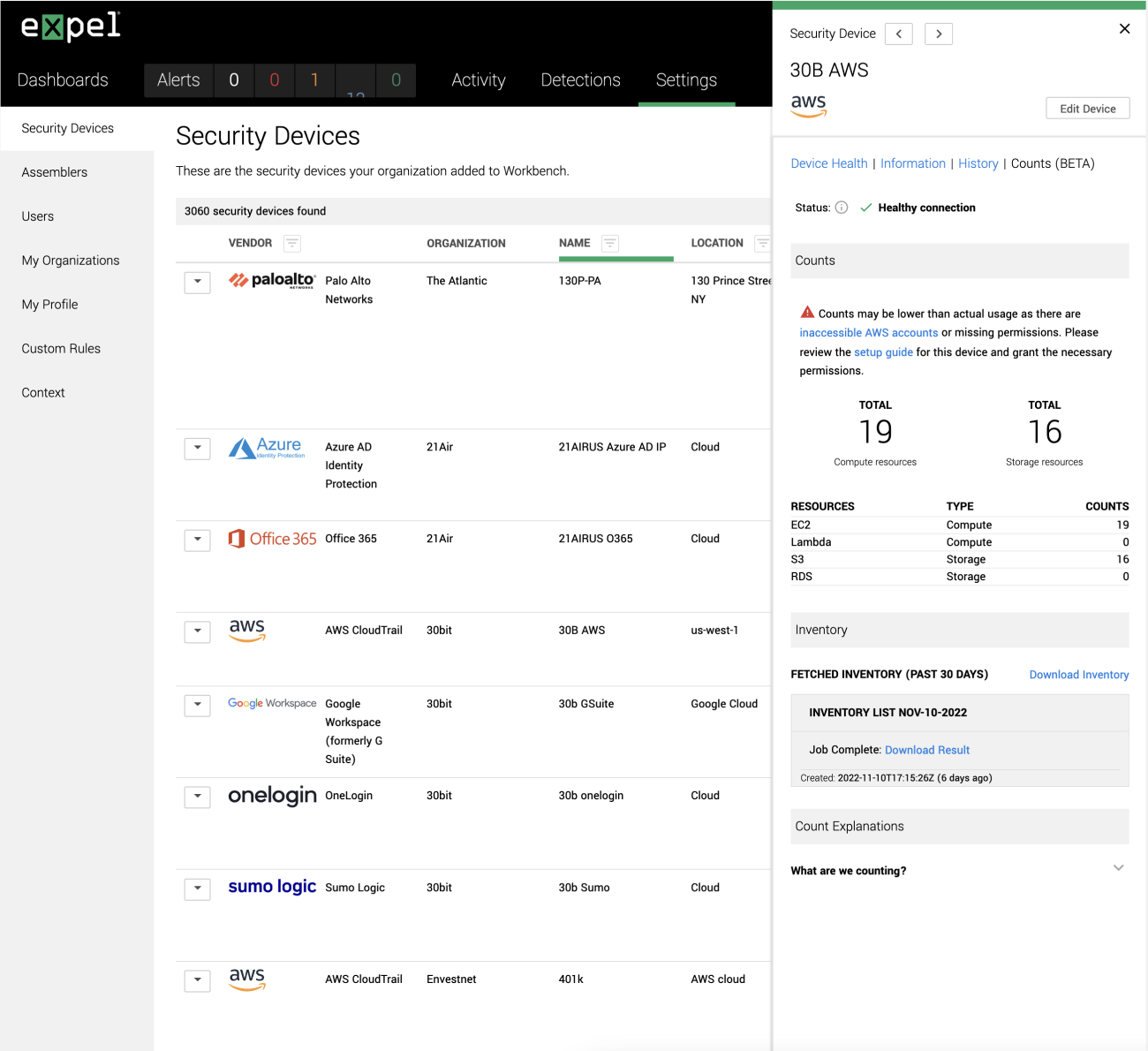 What you specifically see listed varies, based on the type of selected device. To read an explanation of what you're seeing, expand Count explanations.